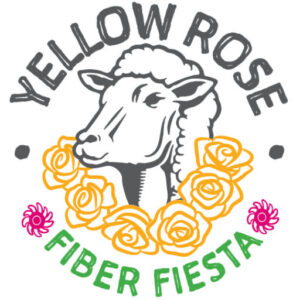 Needle Felt a Hobbit House – Debbie Wells  – In this workshop we will use wool and needle felting needles. You will be amazed by using some simple techniques to create a one of a kind hobbit house that sits in a clay pot base.  Needle felting involves using sharp barbed needles to compress the wool.  If you've never needled felted before that's ok. No prior experience is necessary.  All felting supplies are provided.
Date: Saturday April 30, 2022
Time: 10am to 4pm
Cost: $60.00 per person.
Class size: 6 people.
To register send an email to [email protected].
---
Felted Soap Making – Katy Turbeville – Yarn Adventure LLC – Using farm fresh goat milk soap and alpaca/merino fiber blends, I will teach you the basics of making a fiber cover for your soap. Perfect for gifts or your very own self care basket! Soap wrapped in wool is environmentally friendly and makes for easy cleanup in the shower. The kit includes soap, fiber, instructions, and will make two finished felted soaps in about 30-45 minutes. The cost for the class and kit is $15 per person.  The class will take place at the Yarn Adventure Truck in the parking lot.
Date: Friday & Saturday
Cost:$15.00 per person
To register sign up at https://yarn-adventure-llc.myshopify.com/products/felted-soap-class-at-yellow-rose-fiber-fiesta
---
Drop Spindle Class – Shayera Schreiber – Salt Shaker Woodworks – Come learn how to use a drop spindle.
Date:  Friday: 10-11 am & 2:30-3:30 pm  and Saturday: 10-11 am
Cost : $10
To register email [email protected]
---
Learning how to Tunisian Crochet – Dawn Ortega – DawnODesigns – You must already have basic crochet skills. In this class we will learn how to Tunisian crochet. 4 different stitches. If time allows we will also learn how to do 4 stitches on the bias. This is an easy to learn skill that you will enjoy. You don't need to be an expert in crochet to become an expert in Tunisian crochet. Let's have some fun. Bring some scrap yarn and I will provide the hook.
Cost:  $25
This class will be offered twice once on each day. Friday and Saturday class will be held from 2:30-4:00.
---
Creating a perfect garment in any size – Dawn Ortega – DawnODesigns –  In this class we will be taking your favorite shirt that you bring to class and making a fabric template. Your favorite shirt will not be hurt in this process. Then we will discuss how to start the process of designing your garment. We will use swatches, crochet, pin weaving, knitting any fiber media you like to create a one of a kind garment just for you. Get ready to have some fun and watch as your ideas start to flow for new garments. In this class you must already know how to knit, crochet, weave etc.
Cost: $25
Class will be held twice once on Friday at 10:30-1:30 and again on Saturday 10:30-1:30